Orthodontics
Orthodontics is a form of dentistry that specializes in the diagnosis, prevention and treatment of dental and facial irregularities. These problems are classified as malocclusion, which means a bad bite. Dr. Wilson is skilled in the design, application and control of corrective appliances, also known as braces, to bring teeth, lips and jaws into proper alignment to achieve facial balance.
New Image Advanced Dental
Amy Wilson, DDS
417 University St., Suite #1
Trinidad, CO 81082
(719) 846-7387
Office Hours:
Monday - Thursday
7am - 3pm
It is always less expensive to correct a problem when the patient is younger than to wait for the problem to become more serious in the future.
Improve profile, smile, and self-esteem
Correct harmful habits, such as thumb-sucking and tongue thrusting
Develop the arches and make more room for the tongue
Improved speech
Reduction of time in fixed braces, frequently eliminating the need for extracting permanent teeth
Increases nasal breathing, which improves health
Eliminates airway constriction
Creates beautiful broad smiles by developing the arches
Eliminates grinding of teeth at night
Prevents headaches and earaches
You are never too old to improve your smile. Dr. Wilson also treats adults for a wide variety of conditions, from overbites to underbites. Approximately 25 percent of today's orthodontic patients are adults. Teeth can be moved at any age, and therefore more adults are proceeding with orthodontic treatment to achieve straight teeth, a beautiful smile, and healthy jaw joints. Many adults prefer the clear or gold braces, which are more esthetically pleasing than the standard metal braces.
No two smiles are alike, and therefore no two orthodontic treatment programs are either. Typically, active treatment times range from one to two years and vary with the degree of tooth movement and the severity of the problem.
Do you have headaches, neck aches, clicking jaws, limited opening range of the jaw or ringing in the ears? It may be TMJ Syndrome. Some 60 million Americans have TMJ. Simply put, TMJ is the syndrome that happens when the muscles in the jaw and the temporomandibular joint are out of alignment or misaligned, causing problems when chewing. In simple terms, the ligaments, muscles, bones and joints do not line up, thereby causing pain.
Symptoms of TMJ
clicking, popping or grating sound when opening or closing the mouth
headaches and/or dizziness
tenderness in jaw muscles
earache
jaws that sometimes lock open when yawning or if mouth is held open
spasm or cramps in the jaw area
Talk to us if you want to stop jaw and headache pain before it starts. Our treatment includes no pills, no shots, no surgery, and no side effects. We can treat these problems because they are most likely caused by clenching your teeth when you're sleeping and occasionally throughout the day. When you clench your teeth you use some of the strongest muscles in your body that can cause morning and tension headaches, and even damage surrounding joints, teeth, and other muscles.
The high-intensity contractions of these powerful muscles become painful and the forces generated cause pain in surrounding tissues, joints, and other muscles. By reducing the intensity of the clenching, you're effectively minimizing the source of the pain.
Mouth guards are often used to protect your child's teeth from injury due to teeth grinding and during sports. The guard usually covers the upper teeth; however, if your child wears braces or another fixed dental appliance on his lower jaw, Dr. Wilson may suggest a mouth protector for these teeth, too.
Invisible braces that we provide-such as Clear Correct straighten your teeth without the need for uncomfortable and unsightly metal wires and brackets. While braces produce beautiful results, many patients never wear them for fear of looking unattractive or having many cavities at the end of the treatment. Clear Correct is an alternative way to produce results-and is nearly invisible. By using a series of clear, removable aligners, Clear Correct straightens your teeth right before your eyes. Change them about every three weeks, and your teeth will move-little by little, week by week-until they have moved to the final position your dentist has prescribed.
Anxiety-Free Experience
We know that getting dental work can cause anxiety for some people. Patient comfort and satisfaction is our top priority. Our team will do everything possible to make your visit an anxiety free experience. The process typically starts with a comprehensive exam and consultation to provide answers for all your questions. We can help you figure out financing and develop a treatment plan that is customized to suit your needs.
Trust The Experts
With nearly 30 years of experience in cosmetic dentistry, Dr. Wilson and her team are sure to help you find a solution that achieves your desired results.
Serving Southern Colorado & Surrounding Areas
We are located in Trinidad, CO in Southern Colorado, about 15 miles from the New Mexico border. We regularly see patients from surrounding regions of New Mexico, Oklahoma, Kansas and the Texas Panhandle.
Flexible Financing
We are happy to help you figure out the best financing option to meet your needs before treatment. Some patients require more comprehensive procedures than others to achieve their desired results, and we will consult with you first to find the best solution for your situation. Questions are always answered and fees are discussed before treatment begins. We accept…
Cash
Checks
Credit Cards – MasterCard, Visa, Discover, American Express
Care Credit Financing — with approved credit
Most Major Insurance Plans — we can help you figure out coverage!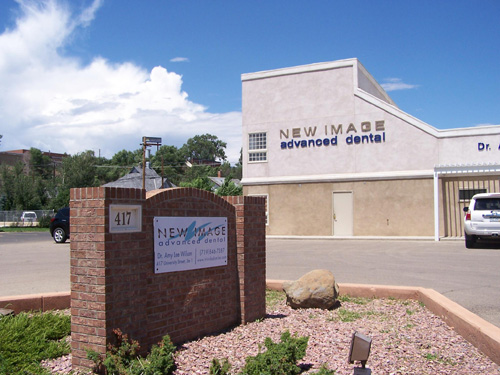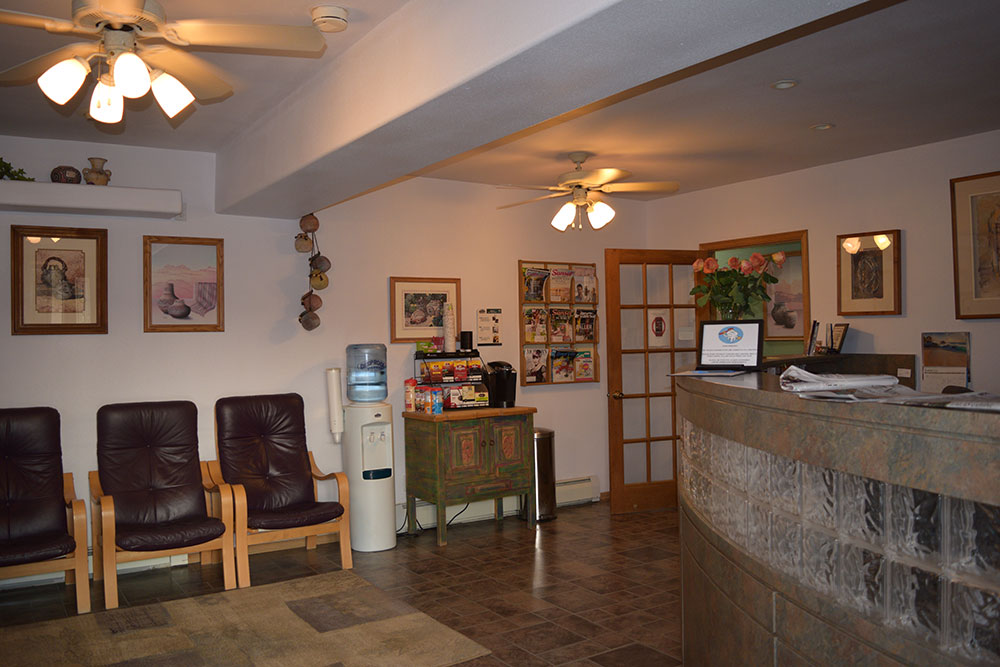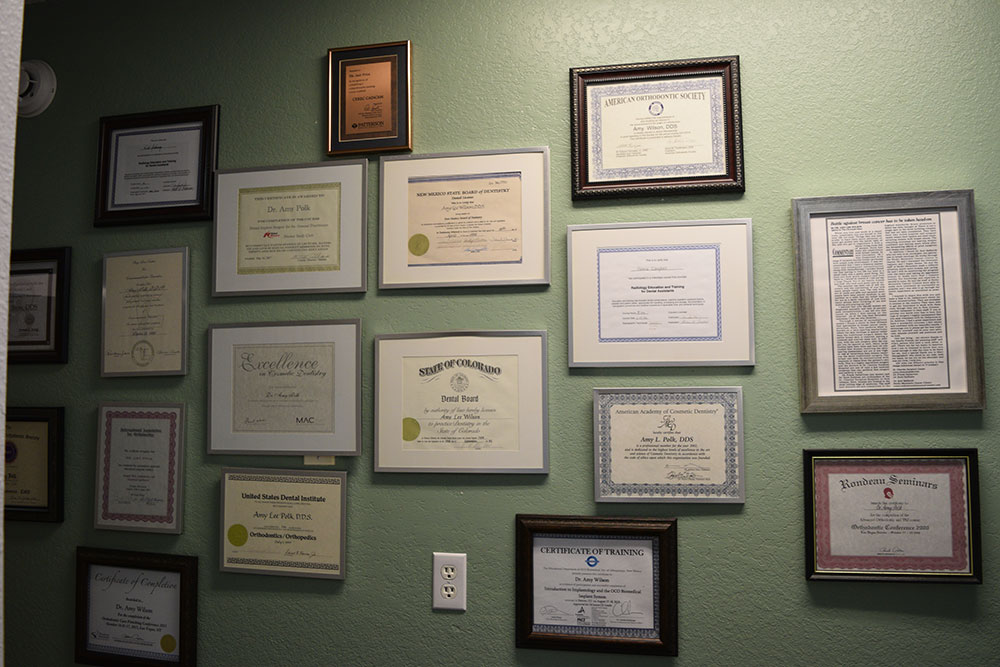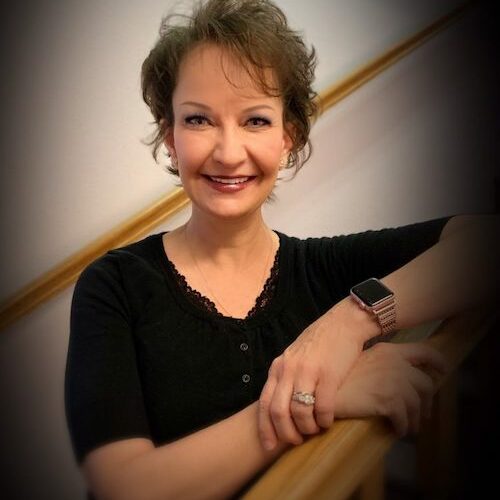 Dr. Amy Wilson
For nearly 30 years, Dr. Amy Wilson has been committed to providing the highest quality care in general dentistry as well as cosmetic, orthodontics, implants, partials, dentures, and oral surgery. She has assembled a fantastic staff to assist her with delivering superior customer care and complete satisfaction for every patient. Dr. Amy believes that oral health care is a life time commitment and she is honored when a family trusts their care to her and her staff.
Have Questions or Want To Schedule An Appointment?
(719) 846-7387
Our friendly office staff is happy to provide you with additional information about treatment and assist you with scheduling. Give us a call or visit our appointments page to get in touch with us.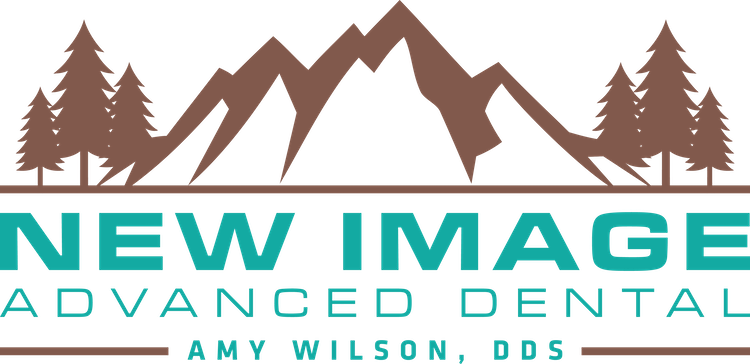 (719) 846-7387
New Image Advanced Dental
Amy Wilson, DDS
417 University St., Suite #1
Trinidad, CO 81082