Simple Solution For Sleep Apnea & Snoring
Sleep Well Southern Colorado
If you or a loved one is struggling with sleep apnea or chronic snoring and are unable or unwilling to use a CPAP machine, the Sleep Well system might be right for you. The Sleep Well system is provided exclusively to residents for Southern Colorado and surrounding areas by New Image Advanced Dental in Trinidad.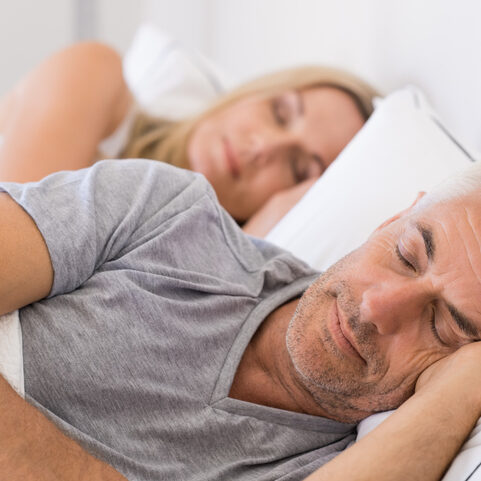 Get Back To A Good Night Sleep
Sleep is every bit as important for your health as diet and exercise and people with poor sleep quality are at greater risk for a broad range of serious health conditions. Shockingly, it's estimated that 1 in 15 adult in the US suffer from some form of sleep apnea and 80% of cases are undiagnosed.
While the CPAP machine has provide effective treatment for many people suffering from sleep apnea, it has proven too cumbersome and uncomfortable for most people to use regularly. Many people simply refuse to use it and are left with few alternatives.
Signs you might be getting a bad night sleep...
Feeling constantly fatigued and tired during the day

Feeling irratable during the day, trouble focusing

Trouble falling or staying asleep

Waking up regularly with headaches
Regular interuption of your sleep at night

Loud snoring that disturbs your partner's sleep

Waking up suddenly at night, gasping for breath

Waking up regularly with a very dry mouth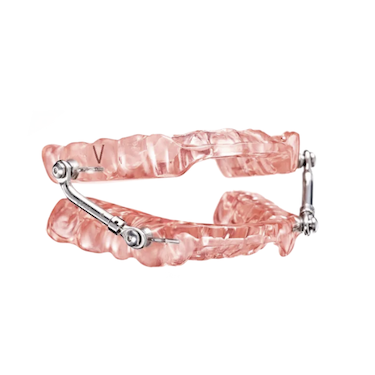 Introducing The Sleep Well System
The Sleep Well system is a simple device resembling a retainer that is custom fit to your mouth by a dentist. The device is worn at night to gently keep your airway open and effectively eliminate the negative effects of mild to moderate sleep apnea. 
The process begins with an at-home sleep test and analysis by a physician to ensure that you are a good candidate for the device, and that it will be able to help you. Once you are qualified, we'll custom-fit a device to your mouth at our dental office in Trinidad. 
Contact us for initial consultation

We will schedule you for a phone appointment with our sleep specialist to learn more about your your situation.

At-Home sleep test

The sleep test is prescribed by a physician. You can pick up the test equipment at our office in Trinidad or we will ship it to your home.

Consultation With A Doctor

A board-certified sleep physician will analyze the results from your sleep test and consult with you determine if the Sleep Well system is right for you.
Assistance With Insurance Coverage

Our coordinator will work with your insurance provider and help you figure out coverage or a payment plan.

Office Visit For Custom Fitting

We'll take a mold-fitting of your mouth at our dental office in Trinidad. Your custom device will take a few weeks to make. 

Follow Up To Ensure Satisfaction

After you've used the device for a few weeks, we'll schedule a follow-up appointment to ensure that you are satisfied.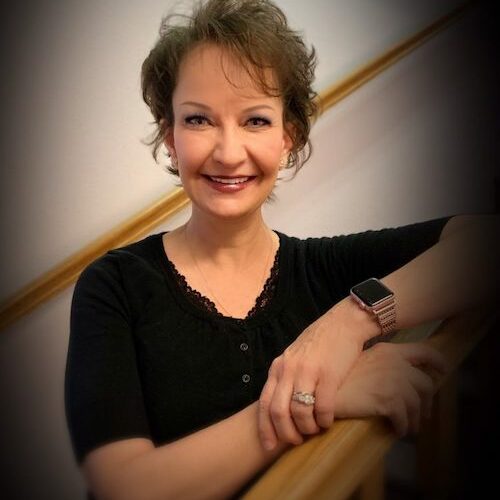 Dr. Amy Wilson
For nearly 30 years, Dr. Amy Wilson has been committed to providing the highest quality care in general dentistry as well as cosmetic, orthodontics, implants, partials, dentures, and oral surgery. Amy has had a long interest in sleep health and is a member of the International Academy of Sleep. She's helped many of her patients and their partners achieve a consistent and healthy sleep schedule.
Request A Consultation
Please fill out this quick form with your information and our patient coordinator will reach out to you within 24 business hours. Or give us a call during normal business hours.
The Sleep Well System
New Image Advanced Dental
Amy Wilson, DDS
417 University St., Suite #1
Trinidad, CO 81082
Office Hours:
Monday - Thursday
7am - 3pm