Cosmetic Dental
Cosmetic dentistry enhances the appearance of your teeth, gums and bite to make your smile light up the room! A 'smile makeover' is achieved through a combination procedures that will correct the color, shape, position, alignment or size of your teeth to brighten your smile. If your teeth and gums are dark, worn, discolored, crooked or you are otherwise dissatisfied with their appearance, Cosmetic Dentistry can help. Call for a Free Consultation & Exam. 
New Image Advanced Dental
Amy Wilson, DDS
417 University St., Suite #1
Trinidad, CO 81082
(719) 846-7387
Office Hours:
Monday - Thursday
7am - 3pm
In some cases, a full-mouth rejuvenation is necessary to create the smile you desire. These full smile makeovers can involve a variety of these cosmetic techniques: porcelain veneers, crowns, composite bonding, cosmetic tooth whitening, dental implants or bridges. After a comprehensive examination of your mouth, Dr. Wilson will talk to you about your options and help you make the best decision for your smile.
A crown is a prosthetic tooth that is used to restore teeth where the structure is too weakened or damaged to accept amalgam or dental composite fillings. Dental technology has come a long way to improve the look of crowns. Compared to the old style bridges, these works of art are exceptionally well fitting and very natural looking. Using a bridge or crown with a metal base covered with porcelain or using all porcelain material eliminates the dark edges at the gum line that were visible with the old style bridges and crowns.
Over time, teeth can lose their brightness and become discolored from drinking coffee, smoking cigarettes and from the inevitable process of aging. No matter what age you are, dazzling, bright white teeth will transform your appearance and makes you look more attractive and feel more confident. New Image Advanced Dental uses the convenient "In-Office Tray Whitening" technique. Developed from custom-fitted models of your teeth, the whitening trays are then placed in your mouth to give brighter, whiter teeth in one visit.
Veneers are plates of porcelain that are bonded on the front surface of the anterior teeth. Although they are very thin, veneers become very strong once bonded to the tooth. Porcelain veneers are an excellent choice for covering cracked, chipped, or discolored teeth. Because of their natural appearance, porcelain veneers can make a very pleasing looking improvement to your smile. Veneers have advantages over other treatments – often, little or no anesthesia is required for the procedure and little or no tooth structure needs to be removed.
A less expensive and less invasive remedy than crowns or veneers, composite bonding is an effective technique used to improve the appearance of your teeth. Bonding is ideal for masking teeth that are chipped, cracked, stained or injured teeth or reducing gaps between teeth. During the procedure, a delicate layer of plastic is painted onto the damaged teeth, adding strength and making them virtually indistinguishable from natural teeth.
Composite bonding is a quick process, typically lasting less than an hour. Compared to veneers or crowns, it is a popular choice because it does not reduce the tooth's original structure. Composite bonding is also relatively inexpensive. And finally, composite resins are available in many different shades. The shade can be chosen to match the natural color of the original tooth.
Our office has the ability to complete an all ceramic or porcelain crown in one visit. There is no need to have a temporary and a second appointment. Crowns, veneers, inlays and onlays can easily be completed in one visit using CEREC, a unique CAD/CAM procedure using state-of-the-art technology. Only 15% of the offices in the country can offer this procedure. Dr. Wilson has had CEREC for many years in her office. Most visits can be completed in about an hour. CEREC is a long lasting beautiful restoration that will improve your smile quickly and efficiently.
Anxiety-Free Experience
We know that getting dental work can cause anxiety for some people. Patient comfort and satisfaction is our top priority. Our team will do everything possible to make your visit an anxiety free experience. The process typically starts with a comprehensive exam and consultation to provide answers for all your questions. We can help you figure out financing and develop a treatment plan that is customized to suit your needs.
Trust The Experts
With nearly 30 years of experience in cosmetic dentistry, Dr. Wilson and her team are sure to help you find a solution that achieves your desired results.
Serving Southern Colorado & Surrounding Areas
We are located in Trinidad, CO in Southern Colorado, about 15 miles from the New Mexico border. We regularly see patients from surrounding regions of New Mexico, Oklahoma, Kansas and the Texas Panhandle.
Flexible Financing
We are happy to help you figure out the best financing option to meet your needs before treatment. Some patients require more comprehensive procedures than others to achieve their desired results, and we will consult with you first to find the best solution for your situation. Questions are always answered and fees are discussed before treatment begins. We accept…
Cash
Checks
Credit Cards – MasterCard, Visa, Discover, American Express
Care Credit Financing — with approved credit
Most Major Insurance Plans — we can help you figure out coverage!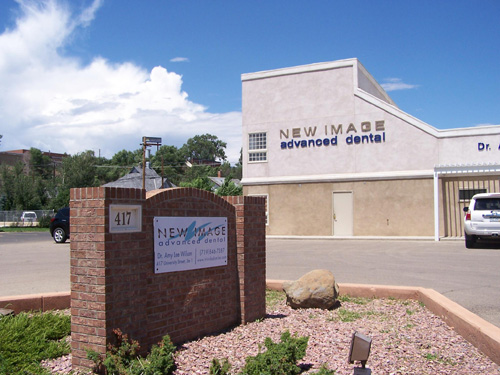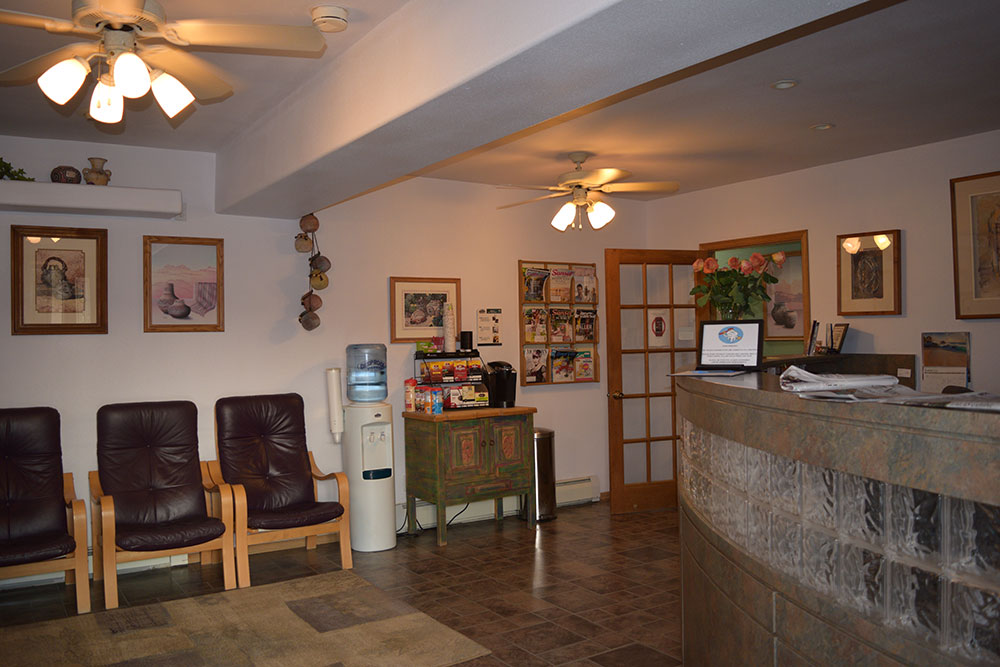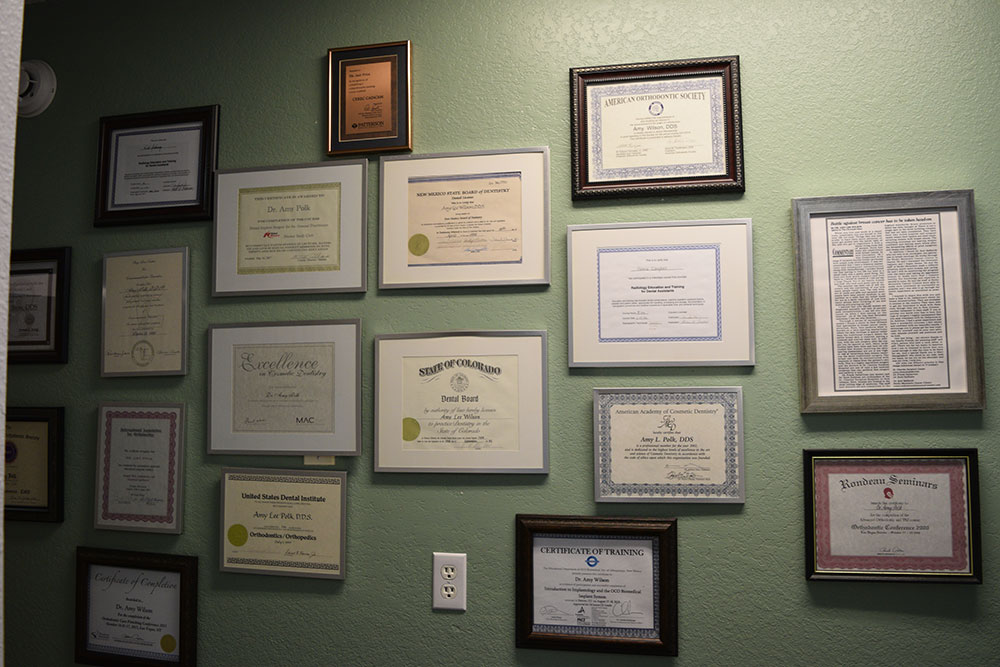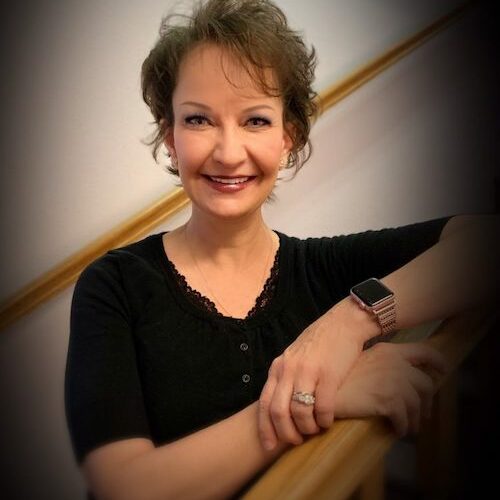 Dr. Amy Wilson
For nearly 30 years, Dr. Amy Wilson has been committed to providing the highest quality care in general dentistry as well as cosmetic, orthodontics, implants, partials, dentures, and oral surgery. She has assembled a fantastic staff to assist her with delivering superior customer care and complete satisfaction for every patient. Dr. Amy believes that oral health care is a life time commitment and she is honored when a family trusts their care to her and her staff.
Have Questions or Want To Schedule An Appointment?
(719) 846-7387
Our friendly office staff is happy to provide you with additional information about treatment and assist you with scheduling. Give us a call or visit our appointments page to get in touch with us.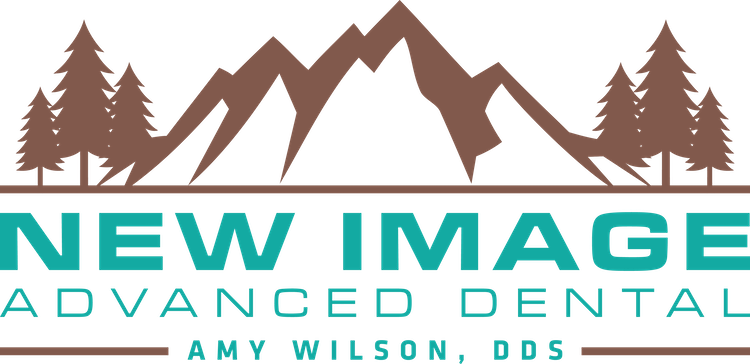 (719) 846-7387
New Image Advanced Dental
Amy Wilson, DDS
417 University St., Suite #1
Trinidad, CO 81082