(719) 846-7387
If you'd like to schedule an appointment, or if you need some more information about treatment, please call our office during business hours for immediate assistance. Otherwise, fill out the quick form below and one of our experts will reach out to you right away. 
New Image Advanced Dental
Amy Wilson, DDS
417 University St., Suite #1
Trinidad, CO 81082
(719) 846-7387
Office Hours:
Monday - Thursday
7am - 3pm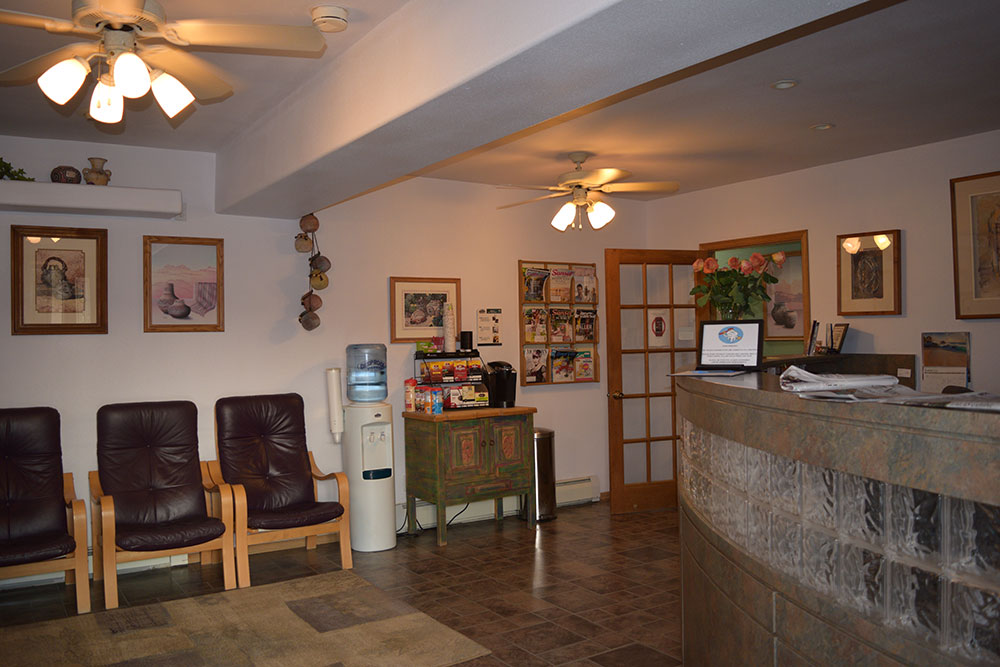 Legal Disclaimer: This web site is provided for information and education purposes only. No doctor/patient relationship is established by your use of this site. No diagnosis or treatment is being provided. The information contained here should be used in consultation with a dentist of your choice. No guarantees or warranties are made regarding any of the information contained within the web site. This web site is not intended to offer specific medical or dental advice to anyone. Dr. Wilson is licensed to practice in the state of Colorado and this web site is not intended to solicit patients from other states. Further, this web site and Dr. Wilson take no responsibility for web sites hyper-linked to this site and such hyper-linking does not imply any relationships or endorsements.