Med Spa & Wellness Treatments
New Image Aesthetics & Wellness
Dr. Wilson and her expert staff have been providing nonsurgical aesthetics treatments for more than a decade, helping men and women reduce signs of aging and enhance their appearance. Dr Wilson has been expertly trained by Dr. Anil Rajani in Botox and Juvederm injections. Her patients receive the highest level of care and satisfaction. Additional wellness services have just been added and we have expanded our facility.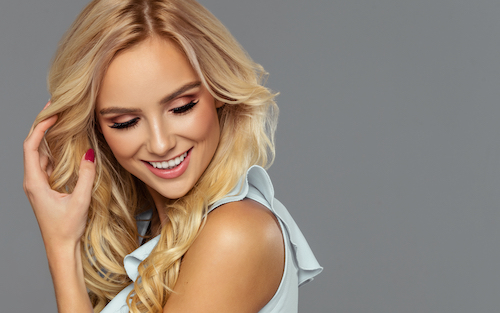 Botox Treatments
Wrinkle Reduction & Prevention
BOTOX® is the most popular injectable in the world, effective in the use of smoothing dynamic wrinkles and fine lines caused by repetitive muscle movement. Botox temporarily relaxes the facial muscles where it is applied blocking signals from the nerves to the muscles. Botox is used to enhance appearance by reducing and preventing wrinkles. Botox has been proven effective with more than 16 years of cosmetic use, and 30 years meeting FDA quality and safety standards, since it was first introduced for therapeutic use in 1989. Over 100 million vials of Botox have been distributed globally. 
Forehead Lines
Crow's Feet
Smile Lines (laugh lines)
Neck Wrinkles 
Forehead Wrinkles
Juvederm Treatments
Add Volume & Shape
Juvéderm® is a youth-enhancing, non-permanent injection dermal filler that uses naturally occuring chemicals in the body to make skin smooth, bright, and wrinkle-free. There are several products in the Juvéderm suite that are specialized for specific results, like lip augmentation, tear trough filler, cheek lifts, and more. Juvéderm is produced by Allergan, the company that also brought Botox to the market.  Juvéderm has been vetted by the FDA and has been used to restore skin to youthful vigor in the United States since 2006.
Under Eye (Tear Trough)
Cheek Lift 
Lip Injections
Sculptra Treatments
Restore Lost Volume
Sculptra® Aesthetic is an injectable poly-L-lactic acid that works as a facial volumizing agent to restore lost volume, resulting in a more youthful appearance. It is biocompatible and provides a gradual, yet significant improvement in skin thickness and reduces the appearance of facial lines and folds. It is unlike other "fillers" because the response slowly builds over time instead of degrading over months.  The results may last for up to two years.  Sculptra® is FDA approved.  There are multiple reasons that people undergo Sculptra® Aesthetic rejuvenation, including:
   Restore Lost Volume & Shape
   Reduce Wrinkles & Fine Lines
   Tighten Up Loose Sagging Skin
Microneedling
Skin Rejuvenation & Collagen Induction
Microneedling is an advanced non-surgical, cosmetic procedure that stimulates natural collagen and elastin production to improve your skin's texture. Microneedles create small punctures in the skin with tiny, sterile needles which stimulate regenerative growth. Treatment can be applied to the face, neck, chest, and hands and anywhere else that you have unsightly scarring or stretch marks. It is minimally invasive and safe, and works on all skin types. Microneedling will help to keep your skin looking youthful and smooth! The procedure is painless with numbing cream applied to the skin. No down time. 
Fine Lines
Acne Scars
Brown Spots
Sun Damage
Enlarge Pores
Poor Skin Texture
Thread Lift
Nonsurgical Face Lift
PDO facial threading, also called string lift or thread face lift, is an effective way to lift and tighten sagging skin without the need for a surgical procedure or injections. This minimally invasive treatment can rejuvenate nearly any area of the body using tiny surgical threads made of Polydioxanone, a thread with a well-documented safety record in surgery and wound closure.
‍
During treatment, these PDO threads are inserted into the skin using a micro-cannula technique, tightening and lifting it while stimulating the body's natural processes of healing and rejuvenation. When used in the face, this thread lift sculpts a more defined silhouette, reduce facial roundness, and improve the appearance of wrinkles and fine lines. Facial Threading rebuilds collagen and elastin in your skin for long lasting results. 
Tighten loose sagging skin
Reduce fine lines and wrinkles
Stimulate collagen growth
IV Infusion Therapy
Signature Vitamin Cocktails
Regenerate
Energize
Focus
Immune Boost
Detox
Better Sleep
Revitalize
Weight Loss
Before & After Results
Photos are provided as examples of treatment results. Your results may be different from those pictured.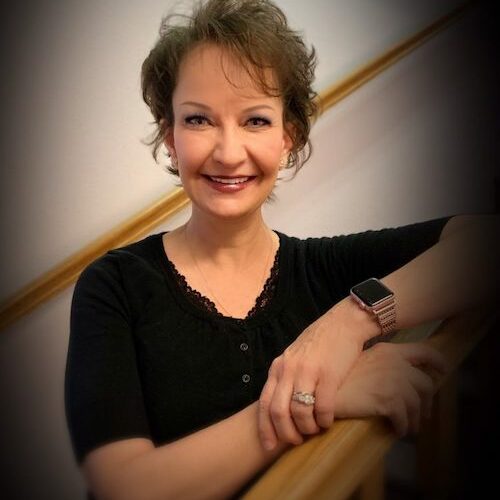 Dr. Amy Wilson
For nearly 30 years, Dr. Amy Wilson has been committed to providing the highest quality care in general dentistry as well as cosmetic, orthodontics, implants, partials, dentures, and oral surgery. She has assembled a fantastic staff to assist her with delivering superior customer care and complete satisfaction for every patient. Dr. Amy believes that oral health care is a life time commitment and she is honored when a family trusts their care to her and her staff.
Have Questions or Want To Schedule An Appointment?
(719) 846-7387
Our friendly office staff is happy to provide you with additional information about treatment and assist you with scheduling. Give us a call or visit our appointments page to get in touch with us.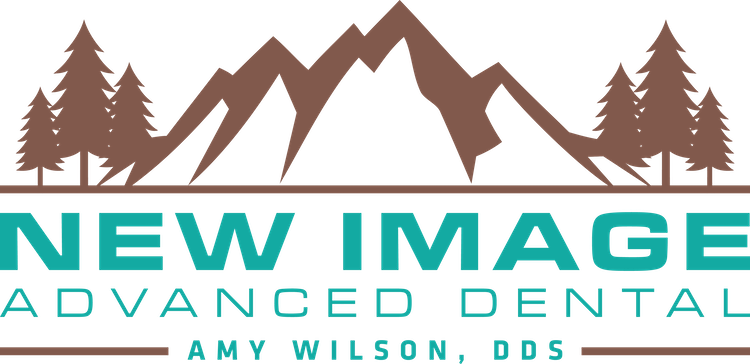 (719) 846-7387
New Image Advanced Dental
Amy Wilson, DDS
417 University St., Suite #1
Trinidad, CO 81082