Facial Aesthetics
Dr. Wilson and her expert staff have been providing non-surgical facial aesthetic treatments for more than a decade. She helps people reduce signs of aging and restore their natural beauty. Dr Wilson has been expertly trained by Dr. Anil Rajani in Botox and Juvederm injections. Her patients receive the highest level of care and satisfaction.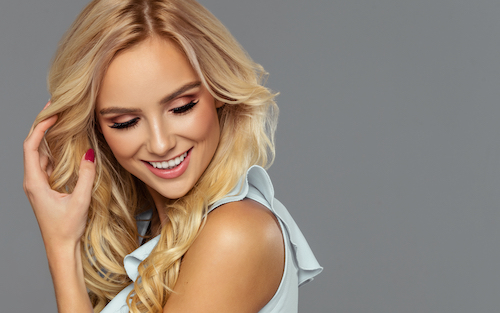 Botox and Juvederm are injectable fillers that add volume beneath the skin to reduce wrinkles and reveal a smooth, youthful appearance. Fillers are temporary, usually lasting up to 12 months, when they are naturally absorbed by the body, stimulation collagen growth for lasting results. Injectable fillers are commonly used in the treatment of...
Crow's feet
Frown lines
Smile lines
Under-eye bags
Neck wrinkles 
Forehead wrinkles
Juvéderm® is a youth-enhancing, non-permanent injection dermal filler that uses naturally occuring chemicals in the body to make skin smooth, bright, and wrinkle-free. There are several products in the Juvéderm suite that are specialized for specific results, like lip augmentation, crow's feet erasure, cheek lifts, and more.
Juvéderm is produced by Allergan, the company that also brought Botox to the market.  Juvéderm has been vetted by the FDA and has been used to restore skin to youthful vigor in the United States since 2006.
Juvéderm XC
Juvéderm XC is a versatile facial filler that incorporates pain-relieving Lidocaine in the injection. This is the "regular" type of Juvéderm and it is primarily used to lift wrinkles, cure unwanted folds, boost weak cheeks, and to plump lips. Juvéderm XC is known to have the most dramatic effect on a patient's lips. It typically lasts between nine months and two years.
Juvéderm Vobella
Juvéderm Vobella is also a lip filler, but it excels at restoring youthful plumpness and vigor to lips that have been made soft and flaccid by time. It is considered the most subtle of the Juvéderm fillers.
Juvéderm Voluma
Juvéderm Voluma is specifically formulated for use in the larger areas of the cheeks, temples, and nose. It creates a full, round lift in the cheeks and contours the face around the upper zygomatic bone. Juvéderm Voluma also tends to last longest, nearing two years in some patients.
Sculptra® Aesthetic is an injectable poly-L-lactic acid that works as a facial volumizing agent to restore lost volume, resulting in a more youthful appearance. It is biocompatible and provides a gradual, yet significant improvement in skin thickness and reduces the appearance of facial lines and folds. It is unlike other "fillers" because the response slowly builds over time instead of degrading over months.  The results may last for up to two years.  Sculptra® is FDA approved.  There are multiple reasons that people undergo Sculptra® Aesthetic rejuvenation, including:
   To increase regional facial fullness in a gaunt, older appearance
   To match your fit physique with a more youthful face
   To improve facial wrinkles and creases
   To improve facial lipoatrophy due to certain medical issues
Microneedling is an advanced non-surgical, cosmetic procedure that stimulates natural collagen and elastin production to improve your skin's texture. Microneedles create small punctures in the skin with tiny, sterile needles which stimulate regenerative growth. Micro-needling decreases the appearance of fine lines, acne scars, brown spots, sun spots, pores and more. It can be used on the face, neck, chest, and hands and anywhere else that you have unsightly scarring or stretch marks. It is minimally invasive and safe, and works on all skin types. Micro-needling will help to keep your skin looking youthful!
Microneedling is a painless procedure completed with numbing cream. No down time. Various things can be applied with microneedling including your body's own PRF, hyaluronic acid, B12 vitamins, etc. All to help promote the rejuvenation of your skin in a minimally invasive fashion. 
PDO facial threading, also called string lift or thread face lift, is an effective way to lift and tighten sagging skin without the need for a surgical procedure. This minimally invasive treatment can rejuvenate nearly any area of the body using tiny surgical threads made of Polydioxanone, a thread with a well-documented safety record in surgery and wound closure.
‍
During treatment, these PDO threads are inserted into the skin using a micro-cannula technique, tightening and lifting it while stimulating the body's natural processes of healing and rejuvenation. When used in the face, this thread lift sculpts a more defined silhouette, reduce facial roundness, and improve the appearance of wrinkles and fine lines.
Facial Threading rebuilds collagen and elastin in your skin for long lasting results.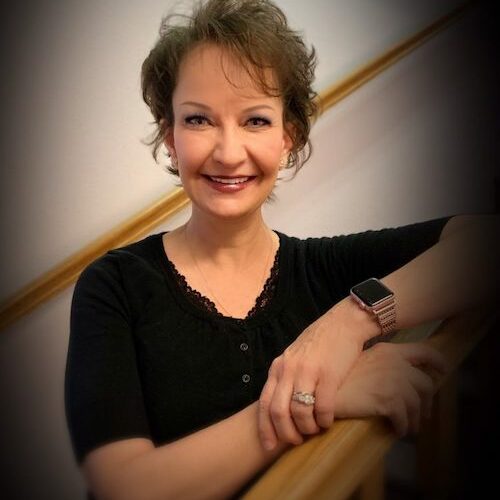 Dr. Amy Wilson
For nearly 30 years, Dr. Amy Wilson has been committed to providing the highest quality care in general dentistry as well as cosmetic, orthodontics, implants, partials, dentures, and oral surgery. She has assembled a fantastic staff to assist her with delivering superior customer care and complete satisfaction for every patient. Dr. Amy believes that oral health care is a life time commitment and she is honored when a family trusts their care to her and her staff.
Have Questions or Want To Schedule An Appointment?
(719) 846-7387
Our friendly office staff is happy to provide you with additional information about treatment and assist you with scheduling. Give us a call or visit our appointments page to get in touch with us.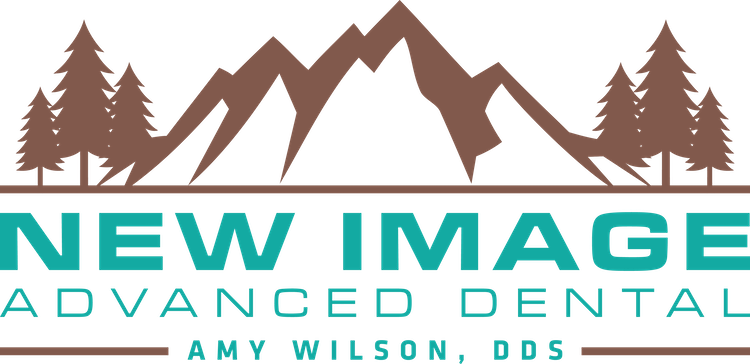 (719) 846-7387
New Image Advanced Dental
Amy Wilson, DDS
417 University St., Suite #1
Trinidad, CO 81082